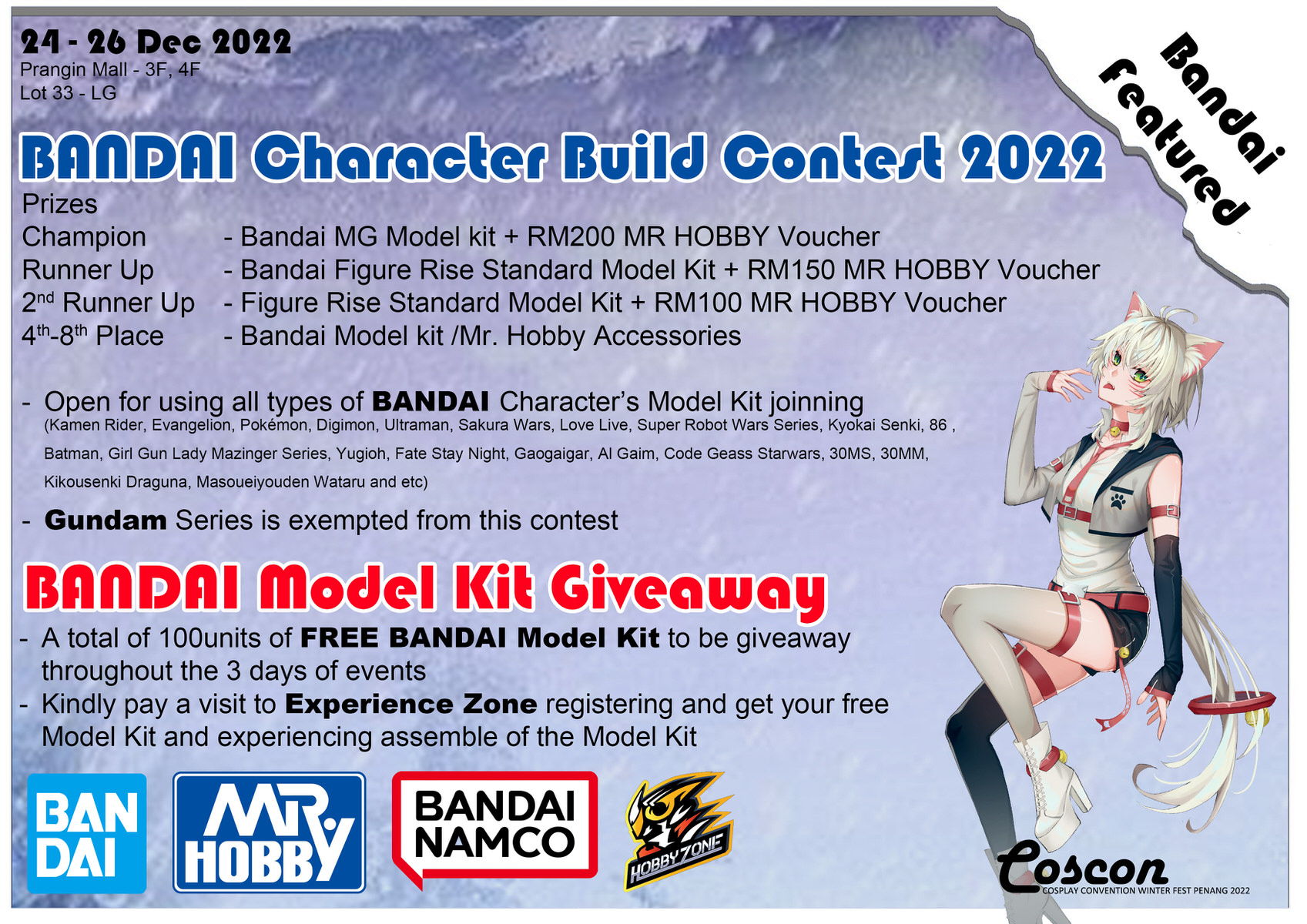 【BANDAI Character Build Contest 2022】
To join the contest, kindly refer to the Rules & Regulations and get the Registration Form from Hobby Zone.
【BANDAI Model Kit Giveaway】
Stay tuned for more details released, and see you at the Experience Zone.
【Character Build Experience】
Good news for those who wanna experience how to paint the figure by using an air gun, color mix, and match technique and etc. Equipment will be prepared for you.
Looking for more skills sharpening, enroll for a short-term after event 3 hours course with equipment provided can also be done at Bandai x Hobby Zone Booth (and the course will be carried out according to the preferred discussed time after the event).